TRUE BREW INTRADE COFFEE LAUNCH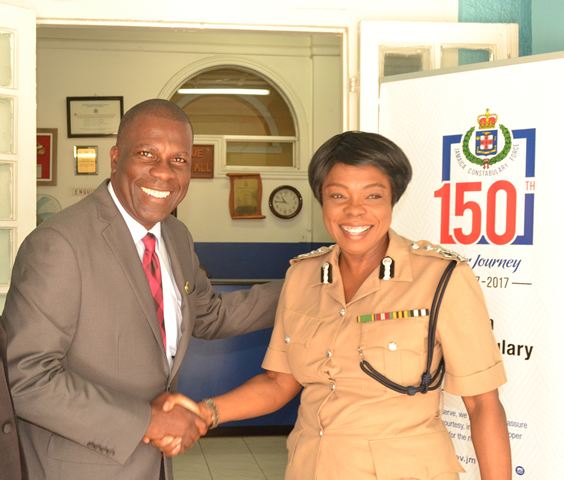 JAS delegation made a courtesy call to the Acting Commissioner
Norman W. Grant, President of the Jamaica Agricultural Society, says "A JAS delegation made a courtesy call to the Acting Commissioner of Police Novelette Grant on January 31st, 2017. The Delegation included Board Members Hugh Johnson – President of the Small Business Association Jamaica and Mr. Clifton Grant – Direct Member and Trade Union Specialist. Mr. Grant says further; this was a critical dialogue between the Acting Head of the JCF and the JAS where we place on the table the need for additional support required by the sector to tackle the evil of Praedial Larceny which over the many decades has been costing the sector Six (6) billion dollars annually.
Mr.Grant states that the JAS place on the table the following;
The recommending by the JAS suitable for leadership; Special District Constable to be trained by the JCF to support the unit headed by DSP. Kevin Francis in charge of the National Praedial Larceny Prevention Unit.
The Signing of a MOU between the JAS and JCF.
The JAS called for the Agricultural Product Acts, the Praedial Larceny Act and the Trespass Act to be brought under the framework of the Proceeds of Crime Bill.
The establishment of a Victim Compensation Funds to support farmers affected by Praedial Larceny.
The revision of the Trespass Act.
It was agreed that the JAS would seek a meeting with the Minister of National Security Hon. Robert Montague to discuss the issues relating to policies.