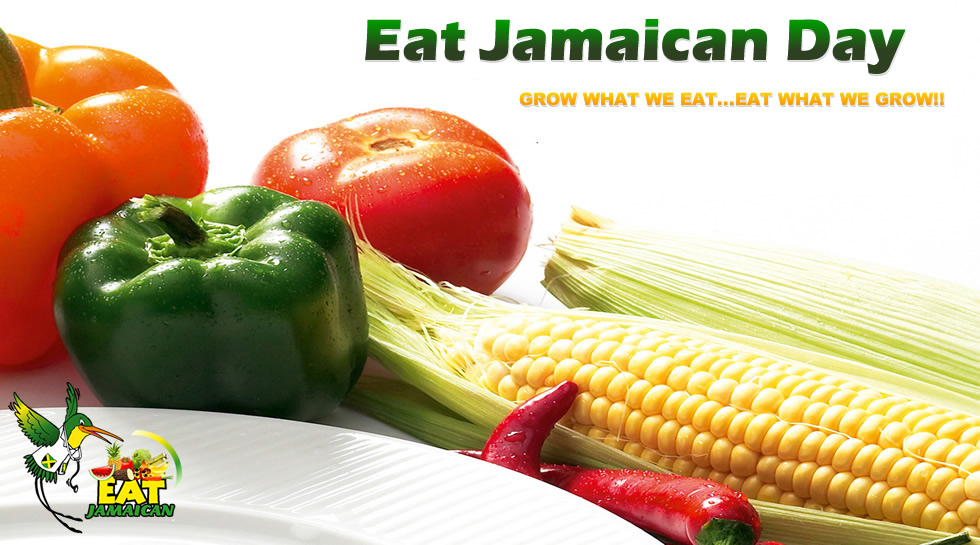 HISTORY/BACKGROUND
The 'Eat Jamaican' Campaign was launched by the late Governor General of Jamaica, Sir Howard Cooke, through a Proclamation that was issued on November 25, 2003 declaring November 25th annually as 'Eat Jamaican' Day. This Campaign is normally commemorated through a series of activities. These activities seek to capture the essence of the Proclamation as set out by the late Governor General.
This Campaign was borne out of a vision for us as a nation to 'grow what we eat and eat what we grow' recognizing that this is the way to reposition the Jamaica Agricultural Sector through a process of integrated rural development as well as to develop a program of sustainable food security.
It is the hope that with the support of consumers, policymakers and the farmers that this campaign will result in greater consumption of Jamaican agricultural produce that will continue increase local food production as well as enhancing Jamaican Branded Products to ensure consistency in the supply.
It has been the task of the JAS to urge consumers to recognize, support and to have a greater appreciation for the range and quality of Jamaica's Agricultural produce and products.
The objectives of the campaign therefore include:
To re-establish the fact that Jamaica is an agricultural country; that our richest heritage accrues from rural farming communities; that all our best attitudes and values are to be found in the traditional Jamaican 'country life'; and that central to our Jamaican culture is the food that we produce and the ways in which we prepare them.
Provide information on the dimensions of Jamaica's farming sector, from the small subsistent farmer to the large farming operations; the economic importance in terms of jobs and income generation; the success stories, as well as the struggle for survival.
To lift the morale of our farmers and their communities, re-awaken their appetite for production, while, at the same time, attracting new and young farmers to the sector.
To be repositioned as the viable and relevant farmers' organization adding value to its membership by helping to create an atmosphere where wealth can be generated for all through the influencing of policies that will benefit the sector.
To celebrate the glories of Jamaican cuisine culture, many examples of which are the heart and soul of Food Festivals.
To promote the linkages between the agricultural and tourism sector.
As we urge consumers to 'Eat Jamaican', in the same breath we urge the farmers to increase production and to become more integrally involved in taking themselves to the next level, by offering value added products with attractive packaging. The Jamaica Agricultural Society recognizes the importance of supporting local production in order to ensure the stability of the agricultural sector and by extension, nation building.