JAS urges gov't to assist farmers during current dry spell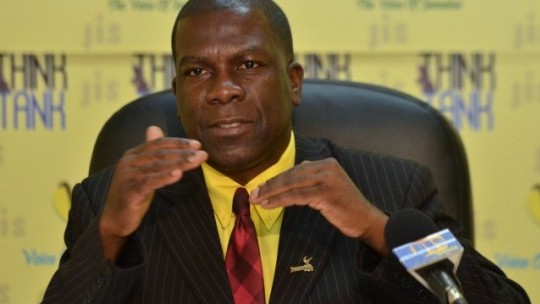 Tuesday March 7, 2017
Norman Grant, President of the Jamaica Agricultural Society (JAS), has urged the Government of Jamaica to take immediate steps to ensure that farmers are not adversely affected if the current dry spell continues.
He said there is urgent need for the Ministry of Agriculture to implement support programmes for farmers in rural areas to ensure that the momentum in production is not significantly affected.
"We're talking specifically about the possible distribution of black tanks, the whole issue of trucking of water and also looking at refurbishing some of the dams and rain water harvesting mechanisms that exist," said Mr. Grant.
"You don't want to hope for rainfall to keep the momentous growth in the agricultural sector, and therefore what the JAS is strongly recommending is a proactive approach rather than a reactive approach," he continued.
Meanwhile, Mr. Grant said independent studies conducted by the JAS confirm reports of a dry spell affecting several sections of Jamaica. The decline in rainfall, he said, is of concern to farmers.
"When we look on the rainfall that we had last year compared to the same period this year, we are down. Recall that we started to see growth in the second, the third and tremendous growth in the fourth quarter, and the record should really explain that one of the reasons for the tremendous growth in the agricultural sector last year, is mainly due to good weather," the JAS president asserted.
The National Water Commission (NWC) on Friday reported that a sharp decline in rainfall is affecting its supply systems in several parishes, including St. James, Hanover, Trelawny, Manchester, Clarendon, Portland and St.Thomas.