JAS taking proactive steps to combat rising temperatures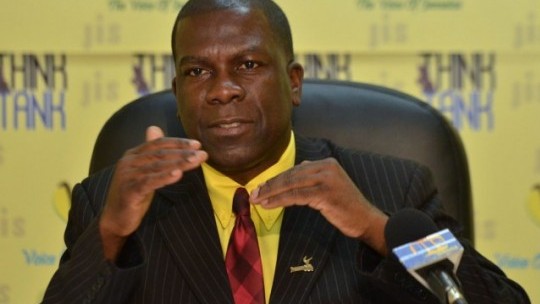 Norman Grant, President of the Jamaica Agricultural Society (JAS)
The Jamaica Agricultural Society (JAS) says it is taking a proactive approach to combatting the high temperatures which Jamaica has been experiencing.
JAS President Norman Grant said the organisation has not received complaints from farmers; however, according to him, the situation is similar to what was experienced during the drought in 2014.
As a result, he said the measures with which the JAS will be approaching the Ministry of Agriculture are similar to those proposed at that time.
Providing greater detail, he listed measures such as fixing the irrigation issues, constructing a mini-dam, institutionalising rain water harvesting, as well as the distribution of tanks and the trucking of water in the production areas of the agricultural industry.
Mr. Grant said the Denbigh Agricultural Industrial Food Show scheduled for next month will also be used to launch an education programme aimed at paying special attention to "how we can engage the farmers as it relates to training (and) efficient application."
He said the hope is that the National Irrigation Commission and the Ministry will be able to find a long term solution to irrigation issues during the dry season.