JAS calls for national pension scheme for farmers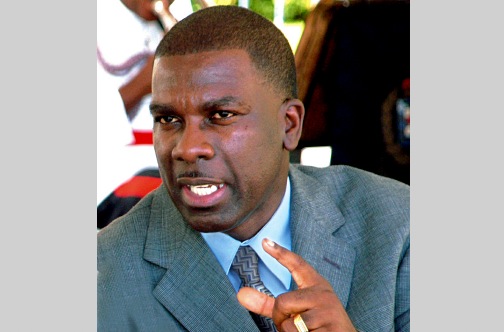 Norman Grant
KINGSTON, Jamaica — The Jamaica Agricultural Society (JAS) plans on approaching Government in its bid to establish a national pension and retirement scheme for farmers and fisher folks.
JAS President Norman Grant in a release yesterday said his organisation has for many years "lobbied the Government about the importance of setting up such a scheme in our Jamaican laws, for the protection of our farmers who are among one of the two professional groups who presently does not benefit from the National Pension Scheme." Noting that the number of farmers and fisher folks in Jamaica now totals about 250,000, Grant said, "the JAS and COK Sodality Cooperative Credit Union have entered into a partnership to do a pilot project for the small scheme," which has continued in earnest for the new year.
According to him, 163 farmers registered for the JAS/COK Farmers Retirement Scheme last year, representing a dollar value of $405,000.
"The parish leading the charge for 2016 was St Thomas, with farmers registering from the communities of Golden Valley, Leith Hall, Golden Grove, Morant Bay, Sunning Hill, Cedar Valley and Plantain Garden Agro Park," he said Grant further explained: "In the months of January to March of 2016, we experienced a decline in the number of farmers who participated in the Scheme. This was attributed to our farmers being more concerned with drought and lack of proper water facility issues, praedial larceny and the need to secure additional capital for the growth of their businesses. During 2016 a total of 10 farmers benefited from COK's micro loan facility, representing a loan value $3.5 million."
This, he said, forms an extension of the partnership between the JAS and COK where the JAS is seeking to identify loan sources for farmers.
Grant added that the thrust of the JAS this year will be emphasising to farmers the value and benefits of retirement planning. A meeting will also be sought with the Minister of Industry, Commerce, Agriculture and Fisheries Karl Samuda as well as the Minister of Labour and Social Security Shahine Robinson, he said.