Profile of president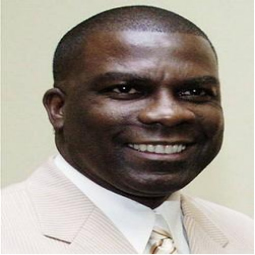 SENATOR NORMAN WASHINGTON GRANT,Dip. Mgmt. & Acct., FMAT, FCCA, CA, MBA, JP
Senator Norman Grant is a Distinguished Certified International Coffee Cup Taster.
For the past thirty (30) years, he has been employed at the Mavis Bank Coffee Factory Limited where he has worked in several capacities including Financial Controller and Operations Manager. Currently, he is the Managing Director and CEO and has been serving in that capacity for the past seven (7) years.
Senator Grant's foray into the coffee world started during his teenage years working alongside Jamaica's most iconic Blue Mountain coffee expert, Keeble Munn. Over the years, he has gained invaluable experience and expertise working in every facet of the coffee business, while pursuing further studies.
He is Chartered Accountant by profession and a member of the Institute of Chartered Accountants of Jamaica and England (Fellow Status). He is also a member of the Association of Accounting Technicians, London (Fellow Status) and a member of the Association of Public Accountants in Jamaica.
Senator Grant is also very involved in community service and holds several positions. He is currently the President of the Jamaica Agricultural Society as well as Chairman of the Jamaica 4H Clubs Board. He is also Chairman of the Caribbean Farmers' Network (CaFAN), a position held since February 2005.