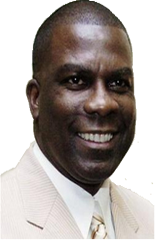 WELCOME MESSAGE FROM THE PRESIDENT OF THE JAMAICA AGRICULTURAL SOCIETY
SENATOR NORMAN W. GRANT J.P.
On behalf of the Board of Management of the Jamaica Agricultural Society (JAS) and our 220,000 farmers, I welcome you to the Jamaica Agricultural Society's website. We are pleased to present to you our mission, vision, programme, work and involvement on this ICT platform which is in-fact accessible to the world.
Please take a moment to look at its content for any information you may require and provide us with your questions and feedback.
Since our inception on May 29, 1895, the JAS has served as the core group for the agricultural and agro-processing sector with intensified focus on our rural citizenry and the rural and national economic development. The Society seeks to establish a forum where all farmers and related stakeholders can meet, discuss binding constraints facing the sector and formulate plans to overcome these constraints.
The JAS boasts a healthy democracy and is regarded as the oldest and largest deeply-rooted farming organization in the region. The Society actively empowers farmers at the parish and national levels through the implementation of varied projects and programmes to ensure that the interest of the farmers are being served.
We are proud of the role we play in the lives of our farmers by providing essential support and social intervention and will have greater focus as we celebrate in 2015 our 120th year of service to our farmers and Jamaica Land we Love.
Our main focus is the promotion of sustainable growth, as we continuously construct a forward looking agency which will spur and upgrade our country's economy, add value for our stakeholders within the agricultural sector and continue to increase agricultural production in Jamaica.
Please provide your feedback by sending details to us through the contact feature of the website or via email at jaspresident2012@gmail.com.
Thank you, once again for you interest in the Jamaica Agricultural Society.
Senator Norman W. Grant
FMAT, FCA, CA, FCCA, MBA, JP
President